Pittsburgh Penguins: Great Player Names of the 2000's
When you hit the off-season, players come and go, and the Pittsburgh Penguins roster is looking a bit different thus far. With these changes come new faces – and names- for Penguin fans to root for.
Whenever you join a new club, you want to make an impact. You want to be recognized, have the crowd chant your name all the way up to the nosebleeds. And I have to say, these guys the Pittsburgh Penguins brought in have some great hockey names.
Ryan Reaves is a great example. One of the scariest guys in the league and his last name is Reaves. Sounds like he could have been a villain in Teenage Mutant Ninja Turtles series. And bonus point for the alliteration. The 6'1″ forward recorded 13 points last season to go along with 104 PIMs. It seems he has taken a liking to his new identity as "The Sheriff", but I think "Reaves the Reaper" has a nice ring to it.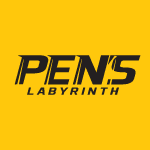 Want your voice heard? Join the Pens Labyrinth team!
Write for us!
Joining Reaves as a new member of the Penguins is depth forward Greg McKegg. I am ecstatic about this signing. Not because he is an offensive juggernaut or the answer at third line center, but because his name is Greg McKegg. With a name that rhymes (and could possibly fetch him an Iron City endorsement ), no one is going to mind when the 25-year-old cracks the lineup. He ended last season with 7 points in 46 games played.
What's in a name?
It goes to show that no matter how small the role is, a player can find a place in Penguin lore with a great name. So I got to thinking, and scoured the all time Pittsburgh Penguins roster. My findings have led me to construct the 'All Hockey Name' Team of the 2000's. These guys represent some of the greatest/bizarre names to ever grace a Penguins sweater.
The guidelines are as follows:
1. The player has to have played at least 1 game in the 2000's for the Pittsburgh Penguins
2. The stats or general contribution to the team carries no weight here, it's all about the name
3. We like alliteration, general zaniness, and great European names that really roll of the tongue
So without further, lets begin by introducing the honorable mentions.