Pittsburgh Penguins Injury Woes: Can They Be Prevented?
The Pittsburgh Penguins are no strangers to injury.
The Pittsburgh Penguins have seen everything from concussions to cancer to fractured fibulas. Injuries have affected just about everyone on the team too, from Sidney Crosby to Kris Letang to Tom Kunhackl. In fact, the Pens have become a team notorious for their staggering numbers of man-games lost.

Pittsburgh Penguins
Pens Labyrinth

Pittsburgh Penguins Thank You for Giving us Wins
The question is, what can be done to avoid these injuries? Is there anything that can be done?
Notable Injuries (And Players Who Sustain Them)
Letang is a Penguin famous for his multiple injuries. He missed the entire 2017 postseason after having surgery to repair a herniated disc in his neck. He hasn't played a full season since 2010-11. Letang has also had a wide variety of injuries, including a stroke in 2014.
Crosby and Evgeni Malkin have also become famous for their numerous injuries. Crosby, of course, has suffered many well-publicized concussions, among other injuries (including a broken jaw and a high ankle sprain). Malkin has also suffered severe injuries, including an ACL tear.
It's worth pointing out as well that Malkin hasn't played a full regular season since 2008-09, and Crosby has never played a full season.
Concussions
Concussions are an injury that cause a lot of concern, particularly in light of recent research regarding former NFL and NHL players that found a link between chronic traumatic encephalopathy (CTE) and head injuries sustained during sports like football and hockey. There have been numerous NHLers whose careers have been abruptly ended by concussions—notable examples include Chris Pronger, Eric Lindros, and Marc Savard.
A concussion is what is called a mild traumatic brain injury (MTBI) in the medical world. Because concussions cannot be diagnosed with any kind of imaging (like an MRI or x-ray) or definitive test, they are difficult injuries for medical professionals to catch consistently. Symptoms of a concussion vary, but common ones include head and/or neck pain, nausea/vomiting, dizziness, and mood changes, usually increased irritability. When promptly caught and treated, the vast majority of concussions resolve within 7-10 days. A big concern with concussions is when someone who has a concussion suffers another blow to the head (just ask Sid). The consequences of a second blow to the head can be severe and in rare cases, even fatal.
Taking Action
The Penguins have had more than their fair share of players with concussions. While Crosby is famous for his struggles with concussions, other Penguins who have suffered them include Letang, Conor Sheary, Evgeni Malkin, Patric Hornqvist, former netminder Marc-Andre Fleury, and current goalie Matt Murray.
In response to the dismaying CTE research, the NHL recently introduced its concussion protocol to improve screening and diagnosis of concussion. The protocol lays out how each club's medical team should screen for, diagnose, and treat concussions. The protocol also introduces the concept of "league spotters", who can call for a player to be removed from the game even if the team's medical staff doesn't initially make the call.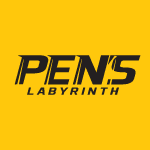 Want your voice heard? Join the Pens Labyrinth team!
Write for us!
While this protocol is a commendable gesture, and an important step in the right direction, it's far from perfect. Several goaltenders have pointed out flaws in the protocol already—particularly, that the concussion protocol does nothing to prevent players from running over goaltenders to get them removed from the game. The protocol also doesn't help reduce the number of concussions, it simply helps identify them. In order to really cut down on concussions, the NHL needs to take more drastic steps, such as banning fighting (which causes 8-9% of NHL concussions) and cracking down on hits to the head.
Possible Prevention Methods
A lot of injuries could be prevented with improvement in the league's refereeing. Not only would concussions be reduced if hits to the head were strictly punished, but a number of injuries occur with slashing to the hand or wrist. Crosby infamously gave Ottawa blueliner Marc Methot a gruesome finger injury with a slash; Calgary Flame forward Johnny Gaudreau had to undergo surgery after being slashed by Eric Staal of the Minnesota Wild. Many, many slashes go uncalled. It doesn't take much force to fracture the small bones of the hand and wrist and put a guy out of the lineup for weeks.
Another way a lot of players get hurt is by blocking shots. Nick Bonino broke his tibia (shinbone) against the Nashville Predators when he was blocking a shot. Foot and hand fractures are also common when blocking shots. Why? Because the traditional method of shot blocking in the NHL leaves a lot of the body vulnerable. Getting hit on the inside of the knee, as Bonino did, is common and can easily lead to fracture. Hockey gloves are not designed for shot blocking, but rather protection against slashing. This leaves players' hands vulnerable when blocking shots. (Just ask Canadien Brendan Gallagher—he broke his hand twice, both times by blocking a shot.)
The NHL mindset behind shot blocking is to block the shot at all costs, with no regard for injury. This can be seen in players like Hornqvist. He has been known to occasionally block shots with his face, rather than the equipment that's meant to block shots. It's important to teach NHLers to face shots head on, so that the bulk of their equipment is facing the shot. When players turn to the side, which is how most players block shots, they leave a lot of their bodies vulnerable.
Not all injuries can be prevented, of course. Hockey is a tough sport, and injuries happen. And while the Penguins seem to be disproportionately affected by injuries, there are methods of prevention that the Penguins and the league could undertake to help keep the players healthy.