Pittsburgh Penguins: Meet Pens' Prospect Derrick Pouliot
On Meet the Pens' Prospects, we will give you an inside look at some of the Penguins' top prospects. The Penguins' top prospects will each get a profile so you can know more about where they came from and what they can offer the team.
Meet Pittsburgh Penguins Prospect Derrick Pouliot
Pittsburgh Penguins prospect Derrick Pouliot was drafted eighth overall in the 2012 NHL Entry Draft. He was drafted in face of his incredible offensive output as a defenseman as well as for his solid defensive abilities.
The now 23-year-old has been proving developing within the Wilkes-Barre/Scranton Penguins since 2014. He is an offense-minded defenseman who offers solid two-way play. He is a budding defenseman for the Pittsburgh Penguins and fans are excited for his break into the NHL full time.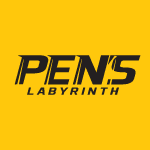 Want your voice heard? Join the Pens Labyrinth team!
Write for us!
By the Numbers
Last season, Pouliot notched 23 points in 46 games with the WB/S Penguins. The defenseman would also grab two points in five playoff games at the AHL level. He has excelled in the AHL with strong offensive play, reliable defense and is a two-time AHL All-Star (2015,2016).
Pouliot has won many trophies for his defensive performance and has even taken home a few honors for his point production. Following the 2013-14 season, Pouliot was named CHL Defenseman of the Year and WHL Top Defenseman and notched the most playoff assists in the WHL (27).
Pouliot is an offensively gifted d-man. He can make plays just as well as he can guard the net. A solid two-way defenseman can be hard to come by and Pouliot's stats show he has offensive power and steady defense.
On the Ice
Pouliot is offensively driven when he takes the ice. He has great hockey smarts, makes smart passes and is a solid member of the powerplay. The defenseman knows how to start effective plays and is a reliable point producer.
Pouliot has been further developing his defensive play and, after perfecting his defensive methods, he is destined to be a double threat. The Penguins have done a solid job of developing the defenseman and an NHL shot might be the final step.
He is a skilled skater and knows how to keep up with the game around him. The 6-foot-tall 207-pound defenseman is gifted with size and offensive power. If Pouliot continues to develop in the right way, he will be a promising defenseman for the Penguins' future.
Moving Forward
Pouliot is one of the Penguins' defenseman on call. He is a reliable d-man that they've called upon when necessary. The Penguins are always looking to improve their defensive depth, since developing d-men is an important gig, and Pouliot is one of their most reliable.
Many are waiting for Pouliot to make his official NHL debut sometime soon. His development will only continue further playing alongside the likes of Olli Maatta or Chad Ruhwedel at the NHL level.
Fans are eagerly awaiting seeing Pouliot play steadily at the NHL level, with good reason. He will bring growing defensive potential and consistently dynamic offensive production.