Could Jaromir Jagr Return to the Pittsburgh Penguins?
Rumors are flying surrounding the Pittsburgh Penguins and their less than impressive season. Could an old friend help lend a hand?
On Friday, TSN analyst Bob McKenzie broke some interesting news regarding the future of 45-year old Calgary Flames winger Jaromir Jagr.  McKenzie speculated that the fit hasn't been particular beneficial to either side and that there might be a mutual out.
Additionally, there is further speculation that Jagr might be interested in terminating his contract with the Flames prior to the beginning of the Winter Olympics in South Korea in mid-February. This would allow him, then as a non-NHLer, to play in the tournament.
So what does this have to do with the Penguins? In the preseason, this site covered the potential of Jagr signing with the Penguins, but came to the conclusion that it just didn't make sense. Has something changed that would make this possible or worthwhile? The short answer is: yes.
Why Jagr to the Penguins makes sense for the Pittsburgh Penguins
As of publication this article, the Pittsburgh Penguins sit outside a playoff spot in the Eastern Conference, looking up in the standings at teams that they just can't find a way to consistently beat. Lacking team defense, consistent goaltending, and an impotent offense, the Penguins have spent the better part of the last two months searching for answers, but remain stuck in neutral.
First off, let's be frank. Jaromir Jagr isn't the answer to almost any of the Penguins questions.  They're not going to instantly find a spark, play more passionate, and start putting winning games together because Jagr plays half of the games for the team after the break.  He isn't going to solve the issue with team defense, and will have no impact on the goaltending.
So why should the Penguins take a chance on Jagr?
To put it simply: Why not? They are coming off back-to-back championships and not exactly looking like a contender in any sense of the word. Jagr would come likely cheap, near the league minimum. He would likely play close to the 10-minutes per game he's currently averaging with the Flames. As I probably don't have to mention to Penguins fans, is a higher TOI average than "fan favorite" Ryan Reaves sees each night.
If nothing changes standings-wise, and the Penguins miss out on the playoffs, by signing Jagr, they've at least ensured a nice bump in merchandise sales in what should likely be a down year. Additionally, signing the winger would likely earn one or two or a million feel-good profiles from the press. Furthermore, the Penguins are in desperate need of players that put the puck on the net and in his 22 games this year, Jagr has 32 shots. Best-case scenario could see Jagr lining up besides Crosby or Malkin, allowing flexibility with Guentzel as the 3rd line center. In other words: Why not?
Does it make sense for Jagr?
The 45-year old is nearing the end to his career and he knows it, despite his wishes to continue playing in the NHL for years to come. After struggling to find a home in the offseason, Jagr landed with the Calgary Flames, looking like a potential fit and a good risk. Unfortunately for Jagr, it hasn't worked out. Between injuries and not fitting well within the Flames lineup, Jagr has only seen 22 games this season, racking up a goal and six assists for a total of 7 points.
What it comes down to for Jagr is that his time in the league is running out, the Penguins for the first time since his return seem like they could fit him in. This would likely require minimal movement and could finish his career where it started, playing for a team owned by a friend. Additionally, Jagr could be given the opportunity to see some time on lines with either Sidney Crosby or Evgeni Malkin, which can't really hurt, especially with Jagr's ability to get the puck on net. Lastly, it gives Jagr an outside chance at making the playoffs one last time on a team that some believe still has time to turn it around and become a contender this year.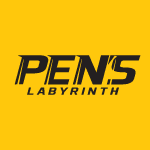 Want your voice heard? Join the Pens Labyrinth team!
Write for us!
Jagr to the Penguins – it just makes sense
Between the sentimental benefits, there is little risk and likely very little cost to make this a reality. There isn't much in terms of potential downsides, as if it doesn't work, it likely won't make or break the season. Additionally, with the recent play of guys like Hagelin or Reaves, would it really be any worse?