Pittsburgh Penguins: Let The Offseason Begin
It's over now. The 2017-18 NHL season is finally over after the Washington Capitals took home the Stanley Cup Thursday night. So what does this mean for the Pittsburgh Penguins?
Well this means that the Pittsburgh Penguins now have to fully commit themselves into offseason mode. We've had our time to recover from our unfortunate second round elimination. Now it's time to get serious.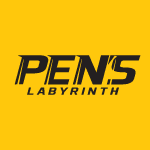 Want your voice heard? Join the Pens Labyrinth team!
Write for us!
Start With the Draft
The draft is inching itself ever so close, and while we may not have a first-round pick, we still have a lot of preparation to do for the rest of the draft. Do we want to acquire a first-round pick? Do we want to trade away any more of our picks? We need to decide on this soon.

Pittsburgh Penguins
Pens Labyrinth

Pittsburgh Penguins Thank You for Giving us Wins
The Penguins should think about acquiring more prospects that will set us up better for the future. We are a team that can compete for the Cup now, but at the same time we can't compete forever. One day soon enough we'll start to fall once our core gets older. We need to have prospects ready to form our new core.
Free Agency
We've been talking about potential free agent signings the Penguins can make this summer recently. After the draft, the Penguins focus should obviously shift towards that July 1st free agency date. There are a lot of good players available and if we want to improve our roster for next season, we can start there.
We don't need to go all out, in fact, we don't have too much cap space to work with. But perhaps there are some guys worth moving in order to bring others in. These are the decisions we must make in the next couple of weeks.