Pittsburgh Penguins Trade Conor Sheary, Matt Hunwick to Buffalo Sabres
The Pittsburgh Penguins have made a trade.
On Wednesday, the Pittsburgh Penguins traded forward Conor Sheary and defenceman Matt Hunwick to the Buffalo Sabres in return for a conditional 2019 fourth-round pick that could improve to a third-rounder.
The move is a significant move because it's a huge cap dump for the Pens. The move frees up $5.5 million of space under our salary cap before the NHL's free-agency period opens Sunday. This gives us a lot more options to work with during free agency.
Losing Sheary
Sabres GM Jason Botterill, who was formerly the Penguins assistant GM, particularly noted Sheary as the key piece in this deal.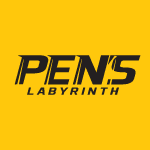 Want your voice heard? Join the Pens Labyrinth team!
Write for us!
"When people were saying he couldn't do it, he found a way," said Botterill."That sort of determination and compete and work ethic something we're looking to bring to our group."
Sheary was a fascinating story for the Penguins, as he worked his way up from a minor-league tryout to winning two Stanley Cups with the Penguins. He is a strong winger with a lot of great potential. He scored 23 goals and 53 points in 2016-17 but saw his production drop to just 30 points last season. Still, he was able to manage 18 goals which is rather impressive for a young player.
The Penguins may be losing Sheary but they also are able to shed his $3 million AAV, which gives them space to find an affordable replacement.
Hunwick's Gone
And finally, Matt Hunwick has finally been shaved off our salary cap. His $2.25 million AAV contract looked hefty considering his sub par play last season with the Penguins. With him gone, the Penguins have a lot more options to find a strong third pairing defenceman during free agency.