Is Brayden Yager a potential NHL Draft steal by the Pittsburgh Penguins?
The first-round selection of Brayden Yager by the Pittsburgh Penguins has sparked a mixture of reactions from fans and media, but his potential outweighs the noise surrounding it. As expected, the Pens kept their 14th overall pick in the first round to focus on their future by picking the center Brayden Yager from the Moose Jaw Warriors (WHL).
Yager is a player who brings a myriad of strengths to the table. Scouting reports highlight his impressive goal-scoring ability, with his shot being a standout feature of his game. In his last two WHL seasons, he scored 60 goals, demonstrating deadly accuracy and a quick release; Some people have compared his shot to former Pittsburgh Penguin Phil Kessel.
Last season, he mainly focused on providing assists rather than scoring goals, putting up 50 assists, indicating that his game still has untapped potential. However, it is worth noting that Yager is willing to utilize his shot. If he further develops his shoot-first approach, he could evolve into a formidable 30-goal scorer at the peak of his NHL career.
Additionally, Yager is an active player all over the ice, showing a commendable work ethic and a drive to contribute in any way he can. He actively pursues the puck carrier and backchecks like a true two-way centerman, even in the defensive zone.
His high competition level indicates he's always trying to make a difference. This trait will be essential for him moving forward, especially if his offensive abilities still need to translate at the NHL level fully.
However, like all prospects, Yager also has areas for improvement. To succeed at the NHL level, Yager needs to focus on enhancing his physicality and adding strength. While he has the traits of a high-end matchup centerman, playing on the wing with Pittsburgh may allow him to tap into his offensive potential more.
Brayden Yager could prove to be a steal for the Pittsburgh Penguins
Despite these challenges, the reactions to the Pens selecting Yager suggest he could be a sleeper pick for the Penguins. Yes, there may be disagreements about his ranking in the draft order, given the many quality prospects available this year.
Despite being considered a potential top-ten pick, his draft stock dropped after his goal tally decreased from 34 in the 2021-22 season to 28 goals last year. However, it's important to acknowledge his 50 assists and 78 points in 2022-23, which have been overlooked by most judging this pick. He has shown himself to be a player of considerable potential, with an excellent shot, good skill, and the ability to play at an NHL pace.
Yager will have the opportunity to learn from Sidney Crosby and Evgeni Malkin in the coming years. Growing up, Yager modeled his game after Crosby, and now he will have the chance to benefit from his mentorship and guidance. Additionally, working closely with Malkin will further contribute to Yager's development and growth as a player. The hands-on experience and insights gained from these two will undoubtedly help his game.
https://twitter.com/penguins/status/1674398607930437632?s=61&t=uvsiUc1GwpbS8VO2Ul1klA
In a few years, his goal-scoring ability and work ethic could make him a top-six forward for the Penguins. The uncertainty about his role, center or wing, could be an advantage, offering the team flexibility depending on its needs.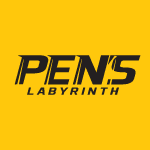 Want your voice heard? Join the Pens Labyrinth team!
Write for us!
It's worth noting that it's not always the most hyped players who make the most significant impact; sometimes, the quieter, hard-working individuals become the cornerstone of successful teams.