Pittsburgh Penguins Prospect Profile: Zach Aston-Reese
Meet the Prospects: Pittsburgh Penguins' prospect Zach Aston-Reese was signed last spring from the NCAA. The forward is incredibly talented and destined to be a big player for the Penguins.
The Pittsburgh Penguins picked up Zach Aston-Reese following the end of his final season with Northeastern University. Aston-Reese is one of the newest Penguins prospects to join the organization and is a big talent.
Here, you'll find out everything you need to know about one of the Pens' newest and most promising prospects, Zach Aston-Reese.
Pittsburgh Penguins Prospect: Zach Aston-Reese
Aston-Reese was an undrafted NCAA free agent when the Penguins signed him last spring. He was coming off of a successful four years with Northeastern and posted stats strong enough to land him an NHL contract.
In his senior season at Northeastern, Aston-Reese posted an outstanding 63 points in 38 games. This season made hima Hobey Baker award finalist and NCAA (New England) MVP and Best Forward. In 2015-16, Aston-Reese posted 43 points in 41 games and notched the NCAA East Championship with Northeastern.
Aston-Reese is a very strong offensive player; he is a gifted playmaker who will boost his team's production. The 23-year-old's talents were difficult to ignore and the Penguins offered him a contract at the earliest possible.
Following the end of his senior season, Aston-Reese joined the Penguins' AHL team for his first taste of being a Pittsburgh Penguin. Aston-Reese posted eight points in the 10 games he spent in Wilkes-Barre/Scranton last season.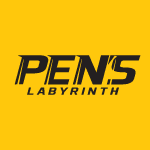 Want your voice heard? Join the Pens Labyrinth team!
Write for us!
From Undrafted to Pittsburgh Penguin
Aston-Reese is a very strong and skilled player. He is a solid skater and extraordinary when it comes to production. Despite going undrafted, Aston-Reese's college career proved he is capable of NHL-caliber play.
Aston-Reese has high hockey IQ and knows what move to make and when. He is an excellent player who knows how to work alongside his team to grab points and wins. His presence on a team is very beneficial due to the production, hockey smarts and consistency that he provides.
Aston-Reese will be a very big player for the Penguins moving forward. While he might have a small adjustment period as he fully transitions from NCAA to professional hockey, Aston-Reese is a highly skilled player.
He will provide the Penguins with even more depth, given the fact that he plays center and wing. The 23-year-old puts up a lot of points and knows how to excel no matter what positon he players or where he is in the lineup.
The Penguins have had all of their success due to the versatility and skill of their players; Aston-Reese will be no different. When he has the opportunity to take the stage in Pittsburgh, which might be sooner than we think, he is going to excell.
Aston-Reese has all of the skill and dedication to be a game changer for the Penguins and his future with the team is bright.