In a year that ended in disappointment, it was likely that we would have to see some changes in the locker room. Now we can officially bid adieu to some familiar faces.
Olli Maatta, D
The 24 year-old Finnish defenseman spent his first six seasons with the Penguins before being traded to Chicago for Dominik Kahun. He had become a staple in the top six until being scratched for the final three playoff games of the past season.
During his tenure he amassed 25 goals and 82 assists for 107 points, with his rookie campaign being his most productive offensively. The next two seasons he battled through injuries and a bout with cancer. Despite the missed time in the regular season, Maatta was a key piece of the team's defense corps during their back to back Stanley Cup runs.
One of his more memorable moments may have come on the afternoon following the 2017 Stanley Cup parade.
Phil Kessel, F
Phil the Thrill was a fan favorite with his carefree attitude and non-stereotypical physique. Despite his unorthodox approach, he was a force to be reckoned with on the ice, and a goalie's worst nightmare in a breakaway situation. After wearing out his welcome in Toronto, despite being the team's best player, Jim Rutherford made the blockbuster trade to acquire Kessel in 2015.
Phil quickly the team, leading the team in scoring during the 2016 Stanley Cup playoffs, helping the team win their first cup since 2009. He finished second, behind Sidney Crosby, in Conn Smythe voting. He was a key contributor in the following playoffs, which ended with another Stanley Cup.
Through his four seasons in Pittsburgh, Kessel scored 110 goals and 193 assists for 303 points. He also embraced the memes on his day with the Stanley Cup.
It's August 14th and two-time Stanley Cup Champion Phil Kessel is eating hot dogs out of the Stanley Cup. pic.twitter.com/39FAF1MPjH

— Pittsburgh Penguins (@penguins) August 14, 2017

Matt Cullen, F
After 21 seasons and three Stanley Cup rings, "Dad" is calling it a career. Most assumed he would hang it up after a less than stellar year in Minnesota, but Jim Rutherford and his kids talked him into one more year. And for that, we are grateful.
Pittsburgh embraced Cullen, I think, because he is symbolic of the city. He was never a glitz and glamour guy. Heck, he wasn't even drafted out of juniors. He played three years of college before getting his name called on draft day. Even at 42 years-old, he was out working most of the younger guys, both on the ice and in the weight room.
His experience will be hard to replace, but his mentor-ship will be impossible to duplicate. Hopefully, the front office can convince him to take a position behind the bench.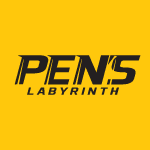 Want your voice heard? Join the Pens Labyrinth team!
Write for us!
Conclusion
Hockey is a business, and fans grow used to saying good-bye to players each year, but I like to give a tip of the cap to the "person" leaving, not just the player.