Pittsburgh Penguins: How does Ron Francis hiring affect the Pens?
Seattle's expansion team announced the hiring of Ron Francis as the team's first General Manager, but what does this mean for Penguins Fans.
Jim Rutherford's relationship
Ron Francis got his first shot in the front office as a member of Jim Rutherford's staff in Carolina. He was hired as the Director of Hockey Operations in 2011 and eventually replaced Rutherford as their General Manager.
This pre-established relationship will be a useful tool, assuming Rutherford survives his recent shortcomings, when the team is negotiating for their expansion pick. This would be an excellent opportunity for the Penguins to rid themselves of a burdening contract, thus allowing them some cap flexibility during the final few years of the Crosby/ Malkin Era.
Ron Francis Penguins Ties
When people think back on some of the greatest trades in hockey history, the Penguins trade to acquire Ron Francis is generally near the top of that list. Joining the team at the 1991 Trade Deadline, Francis was a key contributor to the back to back Stanley Cup wins in 91-92.
He spent parts of eight seasons with the team, netting 164 goals and 449 assists. Ron served as the team captain during the 1997-98 campaign. Despite his short tenure, he remains sixth on the list of all-time Penguins scoring leaders.
Protecting the Heir Apparent
Every year there are a few GM positions that come available. Each year there is one name that comes up as a leading candidate, Bill Guerin. I had read numerous reports that Guerin had interviewed with the Seattle management staff.
So with the announcement of the Francis' hiring, we are ensured that Bill Guerin will be spending one more season with the organization. If the team is able to protect him through the life of Jim Rutherford's recent contract extension, it will ensure front office continuity, while hiring a GM that both fans and players endear to.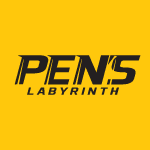 Want your voice heard? Join the Pens Labyrinth team!
Write for us!
Conclusion
The NHL is a small league, and every move seems to tie the whole league together. As outlined above, the Ron Francis hiring has a cascading effect that is a blessing in disguise for the Pittsburgh Penguins.