Pittsburgh Penguins: Top Five Defensemen in Franchise History
When you think of the Pittsburgh Penguins you think high scoring, Mario Lemieux or Sidney Crosby and not defense.
When it comes to the Pens' they have had plenty of hall of fame forwards and coaches to go along with 5 Stanley Cups in their 52-Year history. There have also been some great defensemen as well, but for today's list, we are going over the GREATEST defensemen in Pittsburgh Penguins history. Honorable mentions go to Brooks Orpik ( 703 games played which is good for 2nd in all-time games played and 2009 Stanley Cup Winner) and Ulf Samuelsson (91′ and 92′ Cup Champ while playing a top  4 role)
Before becoming known as Coach Carlyle, Randy was drafted by the Toronto Maple Leafs in the 1976 draft 30th overall in the 2nd round, Carlyle would only play one season with the Leafs before breaking out with the Penguins when he was traded in the 1978/79 season. Carlyle was one of the smallest players in the league at the time standing at only 5'10 and weighing 200 pounds but quickly broke through the NHL, as a top offensive defenseman. After two seasons of 47 and 36 points, Carlyle's next three seasons ended with him getting 83, 75 and 56 point seasons winning the only Norris Trophy of his career in 1981. This would also be the only Norris Trophy won from a Penguins blue-liner. Due to the Penguins going through a rebuild and injury trouble, he was traded to the Winnipeg Jets during the 83'/84′ season where he would spend the next 10 seasons and rest of his career.
During his time with the Penguins, they made the playoffs four out of the six seasons, making it to the second round once getting swept by the Bruins in 1979. Carlyle played 397 games, with the Pens', and collected 66 goals and 257 assists for 323 points. He sits 9th in games played and 4th in overall points scored by a Pittsburgh Defender.  What puts him at #5 is that during his time with the Penguins he was one of, if not the best player and has won the only Norris Trophy in the history of the franchise.
Having already played 11 seasons with the Washington Capitals and Boston Bruins. Sergei Gonchar joined the rebuilding Penguins, after the lockout of 2005, at the age of 31. Little did they know they would not only be getting a Power-Play god, but a crucial piece in bringing the Penguins back to relevancy in the post-Lemieux era. During his tenure with the Penguins "Gonch" quickly became a veteran presence on this young Pittsburgh squad and took fellow Russian Evgeni Malkin under his wing teaching him English and how to get adjusted to the North American lifestyle. Gonchar's on and off ice leadership paid dividends as the Penguins made the playoffs four of his five years, including back to back Stanley Cup appearances, winning it in 2009.
In his five seasons with the Pens', he played 322 games, had 54 goals, 205 assists worth 259 points. He had 132 powerplay points in 235 games between the 05/06 and 07/08 seasons. He ranks 16th in games played and 6th in all-time points. What puts him at #4 was his impact on and off the ice to help a young Malkin want to stay in Pittsburgh along with being the power-play quarterback on one of the best powerplays in the league during his tenure. Gonchar is also the holder of most games played (1301 GP) and points leader for Russian defensemen (811 Points) in NHL history. Not yet in the Hockey Hall of Fame but could see him there very soon with the induction of Pens' alumni Sergei Zubov to the hall.
Perhaps one of the most consistent and underrated defensemen in NHL history is Larry Murphy. Murphy played on the Penguins after already having played his first 11 seasons with the LA Kings, Washington Capitals and Minnesota North Stars, forming one of, if not THE, best rosters in NHL history with the 91′ Penguins. During his 5 seasons with the Pens' he captured the Stanley Cup twice in 91′ & 92′, was an NHL Allstar in 94′ while only missing a total of 9 out of 376 possible games played! (Between the 92′-94′ seasons there was an 84 game regular season in which 'Murph' only missed one game) The Penguins made the playoffs all five seasons Murphy was apart of.
All in all, Murphy played 336 games (14th overall in Pens' history) and scored 78 goals, 223 assists worth 301 points, which puts him 5th overall in the all-time defensive scoring leaders for the Penguins. Murphy went on to play with the Toronto Maple Leafs and Detriot Red Wings winning with those Wings' in 97′ and 98′. Murphy ended his career with the 7th most games played in NHL history with 1615, 3rd in games played amongst defenseman All-time, 4th in points with 1217, three time all-star in 87′,93′,95′, NHL Hall of Famer 04′ class and a 4 time Stanley Cup winner with the Penguins and Red Wings.
The definition of a "Rover" in hockey, Paul Coffey comes in on this list at #2. After a contract dispute with the Oilers' in the late '80s (big surprise) Coffey was traded to the Penguins. He put up some big points in his short 4 seasons with the club. In only 331 games, he had 440 points which included two back to back 100+ point seasons through 88′-90′. While those 331 games only rank 15th on the all-time Pens' list, his 440 points were just recently pasted and currently sit at 2nd for defensive scoring in the Penguins history. He sits firsst in goals per games played with 0.326, 1st in assists per game with 1.003 and first in points per games played with a 1.329. The Penguins made the playoffs two of his four seasons and while he was an offensive machine with the Pens', he never won a Norris with the team.
Paul Coffey will forever be debated for his defensive (or lack of) ability. While being a weapon offensively, it was his 'river-boat gambler' playstyle that led him to be moved around later in his career. Coffey ended up playing with nine NHL teams, is second only to Ray Bourque All-time in points scored by defensemen (1531 points in 1409 games played), a 3 time Norris Trophy winner (85′,86′ & 95′), a 4 time Stanley Cup winner, a 14-time NHL All-Star and a Hall of Famer.
Drafted in the 3rd round, 62nd overall by the Penguins in the 2005 NHL Entry Draft, Kris Letang is the #1 defensemen (In my opinion) in Pittsburgh Penguins history.
List of Penguins Achievements by Kris Letang
Longest-serving defensemen in Pens' history with 747 games played, having passed Brooks Orpik who held the record with 703 till the 2018/19 season
The highest-scoring defender with 493 points
The only Penguins drafted defensemen to score over 100 career goals
5-time NHL all-star
One of 2 blueliners in Penguins history to play over 700 games with the club
Playoff leader in points (80) and games played (132)
Three time Stanley Cup winner
Letang has also dealt with injuries that would have ended some careers such as a stroke in 2014 missing 6 weeks or a herniated disk in his neck that forced him to miss the entire 2017 playoffs.
What makes Kris Letang the greatest defensemen in Pens' history is his ability to not only bounce back from crazy injuries, but the fact through the last decade he has not only been the best defensemen for Pittsburgh but has been one of the most consistent around the league. Letang ranks 10th in active defensemen around the league in points while playing the fewest games within the top 15 despite facing career-threatening injuries throughout his career.
While he hasn't won the Norris trophy he has been nominated 6 times coming close in the 2019 season where an injury limited him to only playing 65 games but scoring 56 points. He finished 6th in Norris trophy voting. With Letang only being 32 heading into the 2019/20 season he will continue to add onto his franchise records.
My prediction for the future with Letang is that if he stays moderately healthy playing 55-60 games the rest of his career he can eclipse 1000 points all in a Penguins sweater. Either way he will have his number 58 in the rafters one day because he was able to bring the city three Cups' and is the definition of "never give up."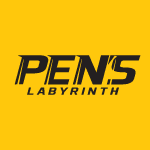 Want your voice heard? Join the Pens Labyrinth team!
Write for us!